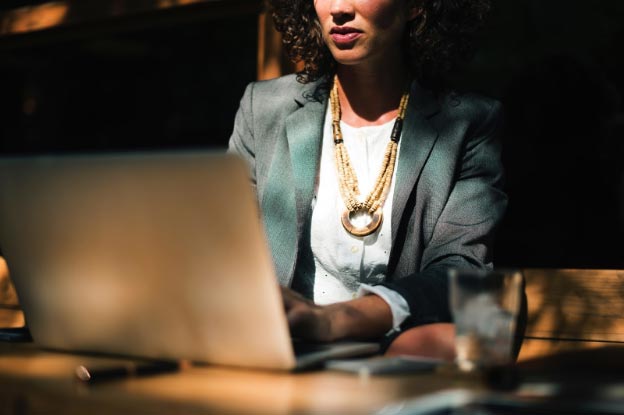 Millions of Americans feel unsatisfied with their jobs at some point in their careers, and sometimes a major setback — such as a demotion, being passed over for a promotion or raise, or facing big changes that are out of our control — can have devastating effects. You may be feeling like it's time to make a move to a different company, or perhaps you need to take a break and figure out where to go from here. There is no right answer for everyone, and it's important to figure out your goals and motivations, in addition to a plan, before you act.
Of course, some individuals take these setbacks as a sign that it's time to finally go after what they want and start their own business, and it may sound like a huge undertaking, but it's not as difficult as you may think. There are plenty of ways to go into business for yourself that don't require a lot of startup cash.
Here are some of the best ways to get back on your feet after a major setback.
Update Your Resume
Even if you're not sure whether you want to change jobs, it's always a good idea to have the most updated, polished version of a resume as possible. This way, if you do decide to make a move, you'll be armed with the perfect representation of your work history.
You might also consider doing something new that will impact your resume, such as learning a new language, taking a class at the community college, volunteering, or joining the board of a local organization.
Take Some Time for Yourself
Depending on exactly what the setback was, you may be feeling unappreciated or upset. It's a good idea to take a little break and focus on yourself, even if it's just for the weekend. Get out of town for a day or two, or spend some time with friends. Incorporating self-care is also a great way to focus on your mental and physical health. Eating healthy foods, exercising, getting a massage, and even taking long walks are perfect ways to practice self-care.
Use this time to really think about what happened and the events that led up to it; this could help you reach a more informed decision about what your next move will be.
Think about your strengths
Going into business for yourself may be just the career move for you, but it's important to have a solid plan beforehand. Think about what your strengths are and where your happiness might lie. Do you love animals and enjoy being around dogs — even other people's dogs? Maybe you're a good fit for a dog walking business or becoming a pet sitter. Are you a creative person? Do you love to bake? Consider starting a cake baking business. Or are you a fitness expert? Do you love helping others get into shape? You can get certified fairly quickly and being on your way toward being paid to help others take better care of themselves.
Whatever the business is, make sure it's something you love to do. And don't forget to do some research in the local area to find out more about your competition.
Get educated
You might have an idea about how to get started, but even the smallest businesses need a little help. If you don't have anyone you can ask for advice, consider taking a class in business at a local college or from a reputable online college. You can learn valuable information about how to get started and what not to do in the beginning.
If taking a class isn't for you, there is a wealth of solid information available online that will help you learn about starting a business and everything that goes into it. You'll also need to read up on funding, compliance, and cash flow management.
It's easy to be intimidated by the thought of venturing out on your own, but you have to look at it as taking your destiny into your own hands. When you run your own business, you are no longer beholden to others. Nobody is saying it will be easy, but if you have the determination to educate yourself and follow through, the rewards will be more than worth it.
Photo via Pixabay by Unsplash