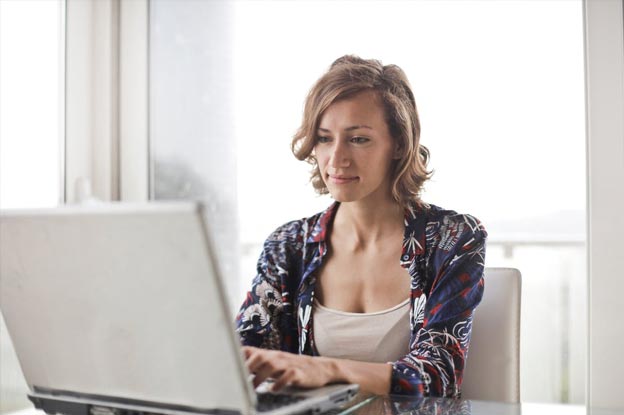 Your boss is a jerk. Your commute takes two hours a day. You spend half your time in the office doing nothing. Sometimes it seems like you could be even more financially successful while running your own business from your own desktop. You're probably right.
More and more people are choosing to work from home for these exact same reasons and more. Meanwhile, a growing number of companies are choosing to outsource jobs, from writing press releases to designing websites, in an effort to cut down on costs. It's a perfect fit for everyone involved, so now is the time to get in on the action.
Decide What to Do
This may be relatively easy if you're already working as a web designer and would like to continue doing this but from home. Other careers, such as writing and programming, already have a ready-made market. For others, it may not be so easy, but there's no reason to despair. Ask yourself these three questions: What am I good at? What do I enjoy doing? What will people pay for?
The same answer to all three questions is your new job. Remember, there's no reason you can't make a career change if you already have some experience in a core skill. Take a close look at would you do on a daily basis, and you might find a task that would bring in some cash while working on your laptop.
Put Your House in Order
The first thing to do is set aside a space in your home or your apartment where you can get some work done. This may be a separate room that call your office, but a corner of your bedroom or living room could serve the same purpose once you add a desk, chair and cabinet. You'll probably get little done if your workspace is messy and cluttered, so keep it clean and organized.
You're also going to need to maintain financial records once the gigs start rolling in. According to Business Insider, bookkeeping software could help to keep a close eye on income and expenses while simplifying taxes. And stick to a set schedule, with time set aside for finding new clients and working on contracts already in the can.
Find Your First Gigs
Now it's time to start making some money. For certain core skills, such as the aforementioned copywriter or web developer, job boards are a solid way to start off. The online version of Entrepreneur magazine has posted a list of their top 15 sites for freelancers looking for new work.
One of those is FlexJobs.com, which offers work in 55 categories, so there's a good chance that you'll find something that matches your skill set. Another one, Fiverr, has a whole section entitled Fun & Lifestyle. Though many of the jobs there pay less than $10, it's not a bad way to build your portfolio while looking for more lucrative opportunities.
Get Your Name Out
Marketing is one of the most important things that a freelancer can do, says Matthew Stibbe, founder of Articulate Marketing, in an article with 27 tips on finding new clients. Others include making pitches to potential clients on a daily basis and writing a blog to sell your expertise.
Another option is networking, and one of the best places to start is with friends, family and colleagues. It won't even seem like work as you're just having a casual chat with somebody you already know. Once you're ready to move out of your comfort zone, you can check out some local networking events. Remember not to show up in full pitch mode, but get ready to socialize and have a little fun while passing out business cards on the sly.
At this stage, you should have a few clients under your belt. Remember, without a regular salary you need to stay busy getting more business in the pipeline, but there's plenty to be hopeful about as you're working for yourself, and what could be better than that?
Image from Pexels.com.